Kimberly W. Pearce, NCCP
Senior Paralegal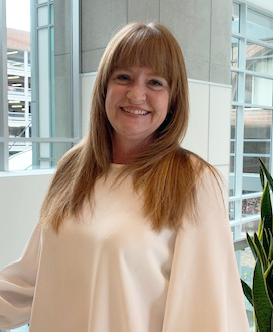 Kimberly comes to Wilson Law, P.A. with a passion for the law. Prior to joining Wilson Law, P.A., she worked as a paralegal for over four years at the North Carolina Department of Justice in the Tort Claims and Workers' Compensation Section. Kimberly also has prior experience in the area of criminal law, providing legal support to attorneys who handle criminal defense, and interning for the Johnston County District Attorney's Office.
Kimberly received her Associate's Degree, with honors, in Paralegal Technology from Johnston County Community College in May of 2015.
Notably, Kimberly is a former US Servicemember. She honorably served her country in the United States Army from 1995 through 1999. Kimberly is particularly proud that her son is currently 1st Lieutenant in his Army JROTC program and a member of the armed drill squad; and, wants to make the military his career.
Kimberly assists the Managing Shareholder with mass tort and personal injury cases. She places a high priority on hard work, integrity and respect. These qualities make her an invaluable asset for our clients.
Hobbies
Outside of work, Kimberly enjoys being a mom and spending time with her entire family. She enjoys going to concerts with her husband whether it be a big-name act, or enjoying local open mike's around the Raleigh area. Going to the lake and beach are also high on her list. Whether riding jet skis on Kerr Lake or hearing the waves crash on the beach on the Crystal Coast, she believes water and music are healing for the soul.
Favorites
Musical Artist: Marc Broussard
Favorite Author: Stephen King
Favorite Seasonal NC Crop: Watermelon