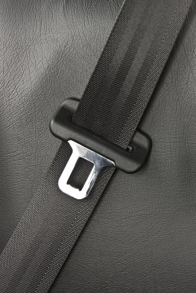 Teenagers and young adults don't always make the best decisions regarding their safety. Whether it's due to a feeling of invincibility, a desire to rebel against authority figures in their life, or a lack of experiences which teach them the consequences of their actions, teens and young adults can often act recklessly, especially when it comes to wearing their seat belts.
In fact, drivers between the ages of 16 and 24 have the lowest seat belt usage rate. This trend has resulted in an increase in car accident fatalities among teenagers and young adults. Approximately 55% of individuals between the ages of 15 and 19 killed in car accidents were not wearing their seat belt.
It's crucial that we take actions to compel young drivers to start wearing their seat belt more often. Here are a few things you can do to encourage responsible seat belt behavior in your children:
Raise awareness -- Talk to your teenage children about seat belt usage. Explain that in North Carolina, wearing a seat belt is the law. Make sure they understand the consequences that may occur if they don't wear their seat belt. They may receive a ticket from a police officer, but more importantly, they are at greater risk of serious injury or death in the event of a car accident.
Set a good example -- It's crucial that you model responsible behavior for your teenage children. Always wear your seat belt whenever you're in a car. When children see their parents wear their seat belts religiously, they're more likely to do so as well.
Remind them -- One conversation generally isn't sufficient to change a behavior pattern. It's important to revisit this subject with your teenage children on a regular basis. Continuously remind them of the importance of wearing their seat belt in order to reinforce compliance with this safety action.
The attorneys at Wilson Law, P.A. have witnessed first-hand the devastating injuries that result when people aren't wearing their seat belt during a car accident. Kimberly Wilson White has been fighting for the rights of car accident victims in the Raleigh area for over 15 years, and she will aggressively pursue the compensation to which you're entitled.
Please contact Wilson Law, P.A. using the form on this page or call (919) 800-0919 today to schedule your free car accident consultation. We serve clients in Raleigh, Durham, Chapel Hill, and throughout North Carolina.