According to the National Highway Traffic Safety Administration (NHTSA), there were 51.2 million vehicles recalled in 2015. This represents an all-time record for most auto recalls in a year, surpassing the previous record set in 2014.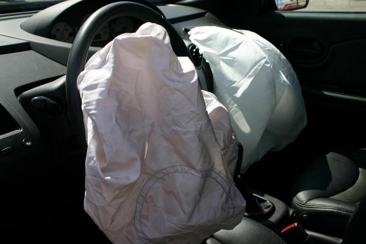 While a large portion of these recalls are associated with defective Takata airbags, this record setting trend is also a reflection of tougher NHTSA regulations which require auto manufacturers to be more proactive in addressing wide scale issues with their vehicles.
In recent years, the NHTSA has used increasingly hefty fines to compel auto manufacturers to report and correct safety issues in a timelier manner. In the past, these issues were often corrected on an individual basis when a customer complained about the performance of their vehicle. However, the tougher NHTSA regulations have resulted in many of these situations turning into full-scale recalls.
Another reason behind the increase in recalls is that vehicle manufacturers have begun using common components on as many vehicles as possible in an attempt to reduce production costs. As a result, a defective part that once impacted thousands of vehicles may now potentially impact millions of vehicles.
The improved safety of vehicles on our road remains an ongoing process and based on the large number of recalls in recent years, it's clear that we still have a long way to go. It's likely that we may see this trend continue over the next few years as the NHTSA continues its safety crack-down.
If you've been injured in a car accident caused by a defective auto, you may be entitled to recover compensation. The attorneys at Wilson Law, P.A. have handled numerous product liability cases for injury victims in the Raleigh area, and they will fight aggressively to help you hold the negligent auto manufacturer accountable for your damages.
Please contact Wilson Law, P.A. using the form on this page or call (919) 800-0919 today to schedule your defective auto consultation. We serve clients in Raleigh, Durham, Chapel Hill, and throughout North Carolina.