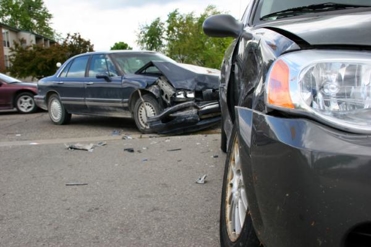 The state of North Carolina requires all vehicle owners to carry an auto insurance policy. Unfortunately, the minimum liability coverage requirements are woefully inadequate to cover damages caused in a serious car accident. These minimum coverage limits are:
$30,000 per person bodily injury liability coverage
$60,000 of total bodily injury liability coverage for the accident
$25,000 property damage liability coverage
In many instances the medical bills, rehabilitation costs, and lost wages associated with a serious car accident injury will significantly exceed these minimum totals. To make matters worse, there are many drivers in the Raleigh area that fail to fulfill their legal obligation to carry auto insurance.
If you're injured by a driver carrying the minimum allowable coverage or no coverage at all, you may face an uphill battle trying to recover compensation for your damages. For this reason, it's crucial that you carry uninsured/underinsured motorist coverage as part of your auto insurance policy.
Uninsured/underinsured motorist coverage ensures that you will be financially protected in the event that the at-fault driver's policy isn't adequate to cover your damages. Since this important insurance option is relatively inexpensive, you should always carry the maximum limits allowed by your insurance carrier.
If you've been injured in a car accident caused by an uninsured or underinsured motorist, the attorneys at Wilson Law, P.A. can help. Kimberly Wilson White has more than 15 years of experience handling uninsured/underinsured motorist claims for accident victims in the Raleigh area. She understands the complicated issues associated with these claims, and she'll fight aggressively to ensure you recover the compensation you deserve.
Please contact Wilson Law, P.A. using the form on this page or call (919) 800-0919 today to schedule your free car accident consultation. We serve clients in Raleigh, Durham, Chapel Hill, and throughout North Carolina.