If you've been injured due to the negligent actions of another, choosing the right personal injury lawyer will be one of the most important decisions of your life. When facing the financial burdens associated with costly medical bills and lost wages while you recover, you need an attorney who can help you maximize the value of your compensation.
The following infographic explains some of the characteristics shared by many of the top personal injury lawyers in the field, as well as some of the criteria you should evaluate when choosing an attorney.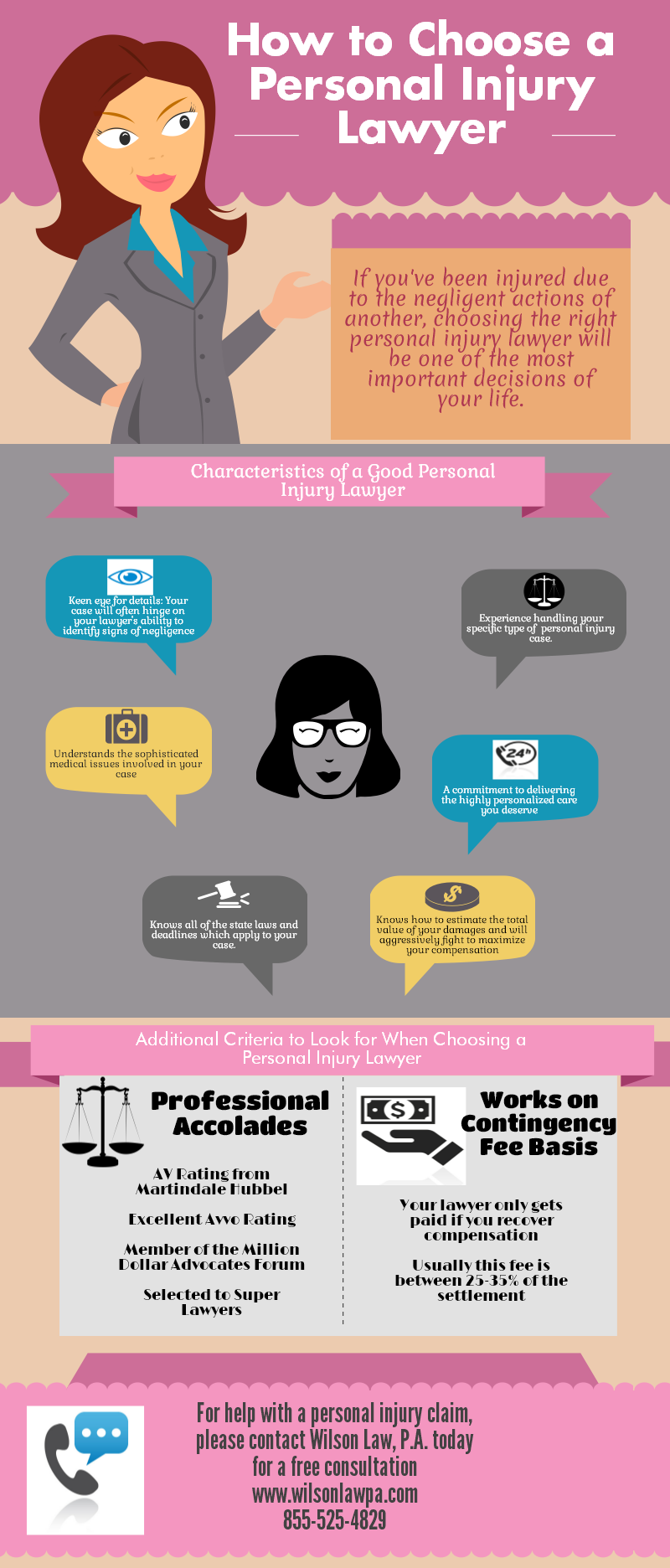 Wilson Law, P.A. handles a wide range of personal injury cases for clients in the Raleigh area. You can learn about your rights and options by speaking with Kimberly Wilson White in person.
Please contact Wilson Law, P.A. using the form on this page or call (919) 800-0919 today to schedule your free personal injury consultation. We serve clients in Raleigh, Durham, Chapel Hill and throughout North Carolina.