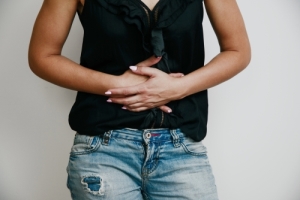 About two years ago, the Food and Drug Administration (FDA) brought a heavy regulatory hammer down on Bayer and its popular contraceptive device, Essure. The FDA found the device could pose significant dangers to its users, including chronic pain, bleeding, and organ perforation. Consequently, the FDA told the pharmaceutical giant to put clearer and updated warnings on Essure's packaging, as well as placing new sales restrictions on the device.
In response to the FDA's rare sales restrictions and "black box" warnings, an unprecedented number of lawsuits were filed by women harmed because of Essure implantation- specifically, 16,000 within the last 24 months. Bayer announced in July it would stop distributions and sales of Essure by the end of 2018. It did not, however, accept any liability or blame for the harm suffered by thousands of women. Instead, it told newsgroups that the product was being discontinued because it was no longer profitable, not for safety concerns.
Lawsuits Allege that Bayer Hid Research Data
The lawsuits being filed allege that Bayer manufactured a defective medical device; and, that the giant pharmaceutical company failed to adequately warn patients of the known complications of the product. In fact, Essure lawsuits allege that Bayer knowingly downplayed information about the health risks and dangers associated with implantation of the contraceptive device.
Dating back to 2002, the FDA has received more than 26,773 medical device reports related to the Essure device. Despite these early warnings, Bayer continued to promote the contraceptive as safe and effective.
Now is the Time to File a Lawsuit
(For more information about Essure lawsuits being filed against Bayer, you can click here to view a full article from Bloomberg newsgroup.)
If you think the Essure contraceptive device has caused you an injury including but not limited to severe abdominal pain, menstrual irregularities, migration of the device, perforation of organs, device breakage, or problems leading to removal of the device, now is the time to contact Wilson Law, P.A. Call (919) 800-0919 to connect with Wilson Law, P.A. in Raleigh, North Carolina. Attorney Kimberly Wilson White and her team of professionals are devoted to representing women injured by dangerous and defective medical devices. Throughout her 23 years of practice, Kimberly Wilson White has spent much of her time and resources holding pharmaceutical companies accountable for negligently injuring innocent consumers.
For a free consultation with Wilson Law, P.A., fill out a contact formtoday.