Though you might expect the country's most frequently prescribed medications and popular over-the-counter drugs to be safe for your use, new research is suggesting otherwise when it comes to treating acid reflux.
The dangerous drugs in question, collectively known as proton pump inhibitors, include common brand names such as Nexium, Prevacid and Prilosec. While these drugs are often considered to be an effective option for treating severe reflux and the medication can be beneficial to patients with peptic ulcers, these drugs are only intended to be a short-term solution. When used for extended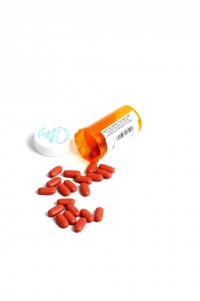 periods of time or by the wrong types of patients, they can actually do more harm than good.
It has been suggested that some drug companies have not made this information prominent enough in advertisements and that doctors have had a tendency to over prescribe these medications while also failing to question the effects of their extended use.
The Food and Drug Administration has issued several safety announcements for proton pump inhibitors regarding the many ailments linked to the improper and extended use of these medications, which seem to be more likely to occur in older patients in their 50s or 60s. Studies have revealed links to health problems including:
Kidney disease
Bone fractures
Low magnesium levels
Infections like pneumonia and clostridium difficile
Despite the associated health risks, the medications continue to be overprescribed and are commonly yet unknowingly misused.
If your health has suffered and you believe it may be a result of taking proton pump inhibitor medication, please contact the experienced Raleigh defective drug attorneys at Wilson Law, P.A. using the form on this page or call (919) 800-0919 today to schedule a free initial consultation to find out if you are entitled to compensation.